We recognize that all our patients are unique and deserve to receive orthodontic care that reflects their individual needs. Our experienced and talented team is committed to working with you and your family to create a comfortable, stress-free, and rewarding orthodontic experience every time you visit our practice.
We are pleased to welcome you and your family, and we look forward to working with you.
---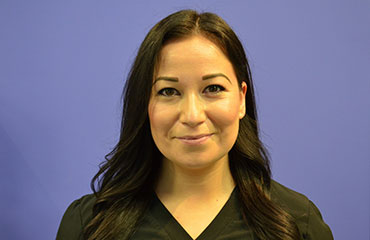 Victoria
Office Manager
Victoria started with us at Quantum Orthodontics last year, and has been a great asset to our team! She graduated from the dental administration program at Durham College, but previously worked as an aesthetician for 12 years. She loves her switch to the dental field, but still enjoys doing aesthetics in her spare time!
Outside of work, Victoria enjoys being outdoors and cooking for her friends and family.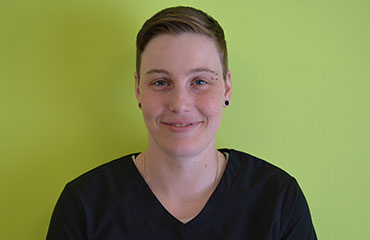 Kate
Financial Coordinator and Human Resources
Kate has been with Quantum Orthodontics for several years. She has a business accounting diploma from Durham College and was previously a supervisor for Aramark at the college as well!
Outside of work, Kate enjoys baseball, music, skiing, and snowboarding (she was previously a ski instructor!). Kate loves spending time with friends, family, and her dog Philo!
---
Clinical Team
Updating photos, helping you with your Myobrace®, guiding you through expansion, or getting you started with braces or aligners ... the clinical team is here for you!
---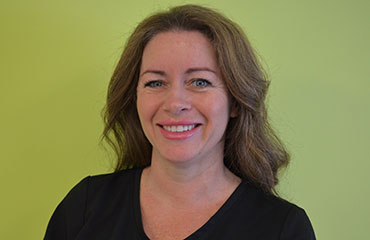 Vanessa
Orthodontic Hygienist
Vanessa has been working as a hygienist for more than 20 years and graduated from Durham College's dental assisting and dental hygiene programs with honours! Before coming to Quantum last year, Vanessa worked in a general practice where she developed a love for orthodontics. We are very happy she has brought that love of orthodontics to our team!
Vanessa and her husband have two kids, two rescue dogs, two cats, and two fish. For fun, she enjoys riding horses and Brazilian Jiu-Jitsu.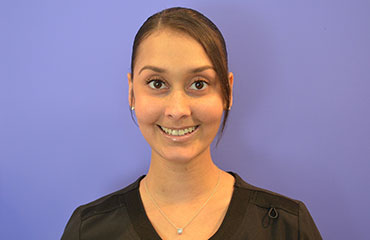 Ashley
Certified Level 2 Dental Assistant
Ashley joined our team in 2022, and brought eight years of experience as a certified dental assistant with her. She loves seeing people smile and finds it rewarding to see patients' progress and watching them attain their orthodontic goals. Ashley appreciates every opportunity she has to learn, grow, and improve on her skills through the guidance of Dr. Barb and the rest of the Quantum Team.
Ashley and her husband Kyle have two children, Isaac and Mya, as well as a puppy named Melo. She loves going on hikes, cheering on the Toronto Raptors, reading a good book, and eating — she's a real foodie!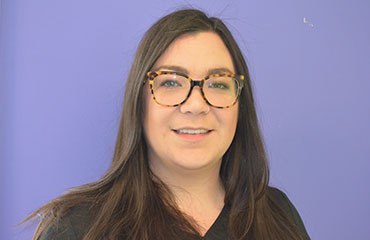 Kathleen
Orthodontic Hygienist
Kathleen has been a dental hygienist since 2011 and joined the Quantum team in 2021. She loves being a part of helping patients reach their goals through orthodontic care. Kathleen is fun and supportive, and always full of laughs!
Kathleen is recently married and has a stepdaughter, as well as a pug named Frankie and a cat named Dudley. She loves puzzles and getting outdoors.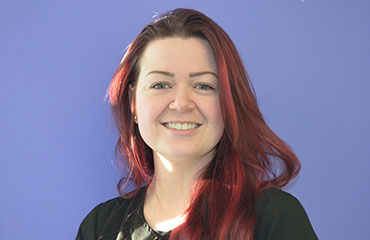 Reanna
Dental Assistant Certified Level 2
Reanna earned her dental assisting certificate at Durham College in 2017. Four years later, she found her way to us! Her favorite part of her job is interacting with the kids and hearing about all the new and exciting things in their lives. She also loves working with her new work family!
Reanna lives in Brooklin with her boyfriend, a dog named Izzy, and two cats named Ali and Goose. She loves hiking, adventures, and anything Marvel or Disney related! She also spends weekends at her dad's farm to take care of their many animals.
---
Clerical Team
The organized geniuses behind the scenes! Our coordinators make sure the clinic is running efficiently and your appointments are well organized. They send letters to doctors, and answer your calls and questions to make sure you are taken care of!
---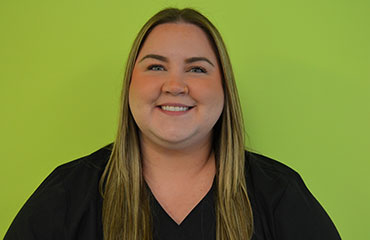 Kait
Administrative Coordinator and Social Media and Marketing Coordinator
Kait joined the Quantum team this year, and we are so happy to have her! She has a diploma in journalism as well as a diploma in broadcast journalism. She previously worked as a pharmacy assistant and has now switched her skills into the healthcare field!
Outside of work, Kait is an avid reader, trivia junkie, podcast listener, and movie buff. She also loves to travel with her fiancé!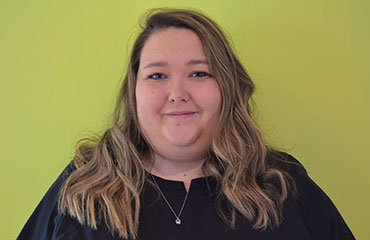 Grace
Treatment Coordinator
Grace plays a critical role in getting people started on their journey to a new smile. She originally started working in general dentistry in 2017 and made the switch to orthodontics when she joined the Quantum team in 2021. She's a great addition to our positive atmosphere and is always willing to lend a hand!
Grace was married June 2021 and has a rescue dog named Maggie. Outside of work, she enjoys reading, trivia, travel, and spending time with friends.